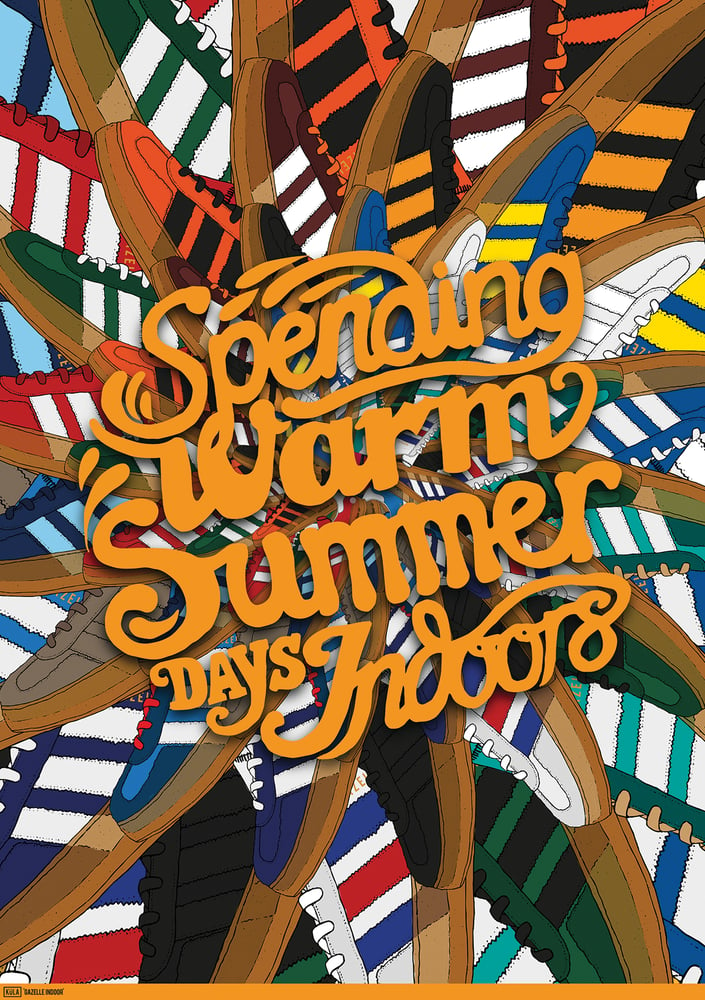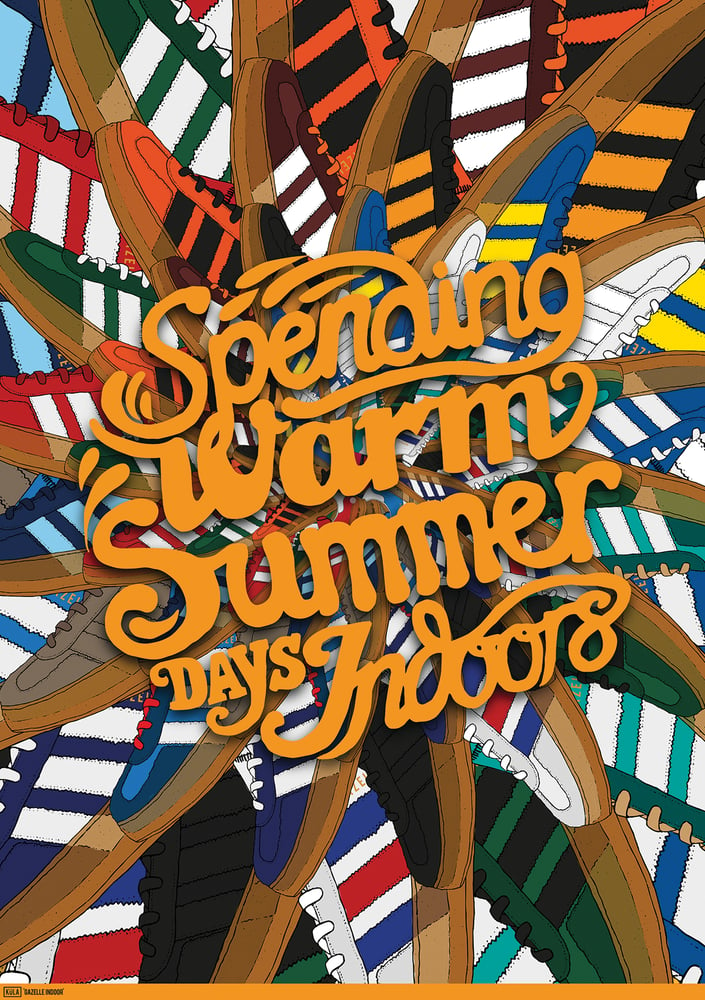 GAZELLE INDOOR, A3 Print
by Roy McCarthy and Lisa Robson
£5.00 / On Sale
"Spending warm summer days indoors"
Yeah we know all about what you were writing to that poor girl in Luxembourg - you shouldn't have left Facebook open, should you? This one's a borderline psychedelic combination of slightly obscure indoor footie trainers, the Gazelle Indoor, and 'Ask' by The Smiths. It's a stroke of genius, if you ask us.
The original illustration was created by hand using pen and ink, then tweaked digitally. A3 print (297mm x 420mm) on 150gsm paper. This will be shipped securely packed in a cello sleeve and cardboard poster tube.