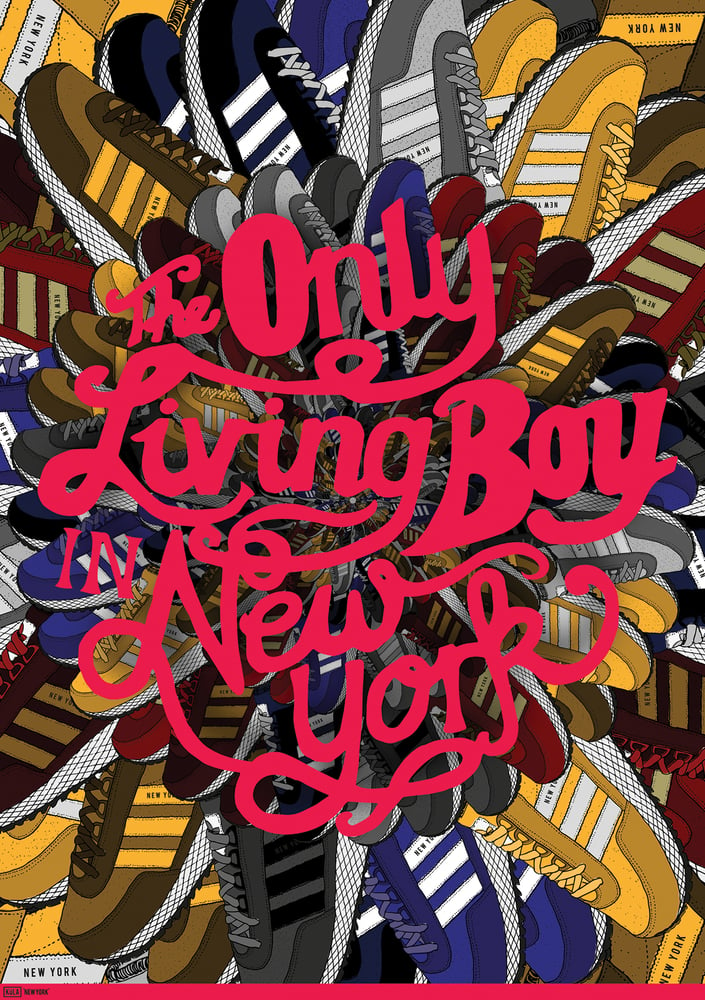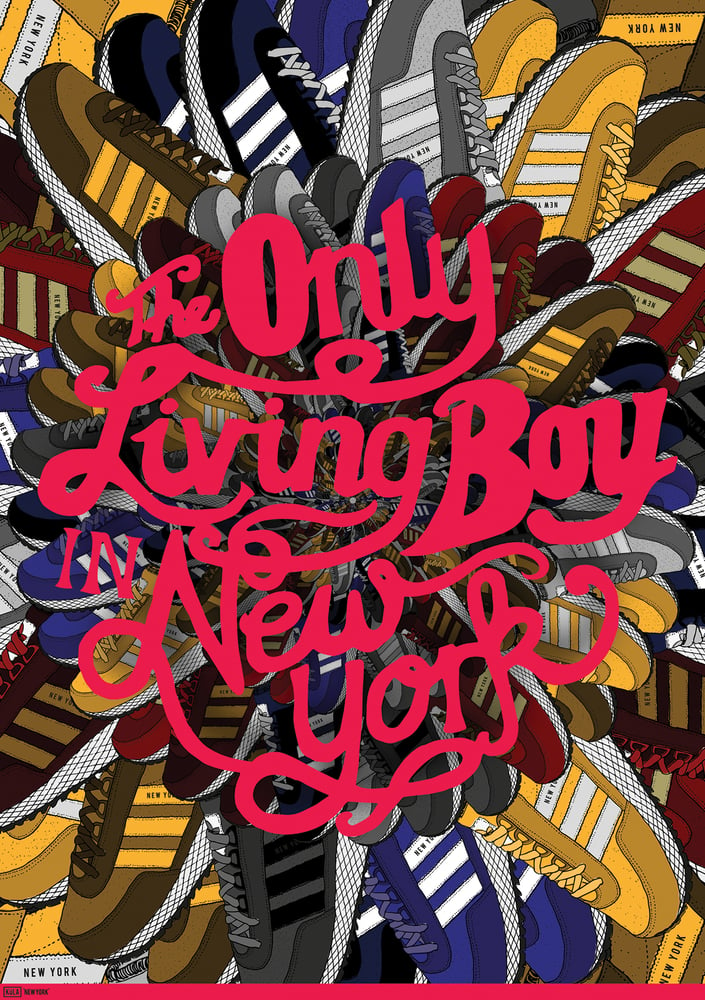 NEW YORK, A3 Print
by Roy McCarthy and Lisa Robson
£5.00 / On Sale
"The only living boy in New York"
We've thrown a pair of running shoes into the mix here - partly because we're not just about the footy trainers, and partly because we couldn't resist a bit of Simon & Garfunkel. The New York running shoes were available in grey or blue back in the 80s, but we've added a few colourways we'd definitely have bought if they'd been available.
The original illustration was created by hand using pen and ink, then tweaked digitally. A3 print (297mm x 420mm) on 150gsm paper. This will be shipped securely packed in a cello sleeve and cardboard poster tube.